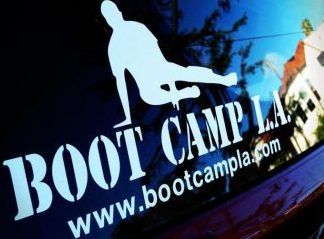 Welcome to BOOTCAMP LA!
At BOOTCAMP LA, we feel it is an honor to watch people's bodies change right before our eyes! It takes some time and dedication, but we have seen so many participants change, we know that anything is possible! The key is the sooner you get going, the sooner your body will change! You would be surprised, how once you start eating right, combined with strength building exercises how much your body can change! Never believe it's too late to get in shape! Sometimes all it takes is some positive encouragement, knowledge and guidance to make all the difference in your efforts! We look forward to meeting you!
BOOTCAMP LA is a place where you will be working out in a fun, positive environment with like minded individuals. The program will increase your strength, reduce stress, builds your confidence and all while you create friendships along the way! We all had to start somewhere and it is ok, you will be met with nothing but encouragement for your efforts! We provide stretching, cardio, and weightlifting exercise in every class. In addition we offer one on one personal training and nutrition guidance. You don't have to be in shape to get started! All you have to do is show up and we will take care of the rest! we encourage you to check out the Success Stories of some of our participants, that you just might meet in a class!