The Future of Staying Injury Free is Here!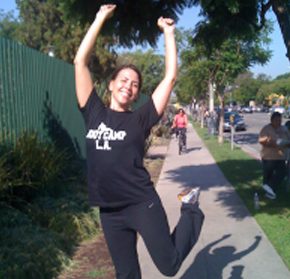 Equilibrium (EQ) – A smart clothing wearable solution that enables lab quality biomechanics and gait analysis in a natural setting. EQ uses sophisticated engineering and design creativity that will help prevent injuries, correct abnormalities and maximize performance.
Vayu Technology blends science, medicine and technology to simplify complex data of medical relevance and thereby revolutionizes the way athletes in training or patients in physical therapy and rehabilitation are monitored today.
We at BOOTCAMP LA believe that this cutting edge technology will bridge the gap between weekend warriors and fitness enthusiasts with their doctors, therapists and trainers.
Check them out at www.vayu.tech for more information. You can contact them at [email protected].